On Tuesday, October 26 Renfrewshire Council's Communities, Housing & Planning Board approved funding of £50,000 to our organisation from their Community Empowerment Fund to facilitate the overhaul of our community pitch at the Thorn Athletic Sports Academy.
This award comes on top of £5,000 previously secured from the Big Lottery Awards for All scheme.
The organisation currently provides football and related programmes to more than 500 people ranging from 3-5 years through to Over 35s and Walking Football.
In addition, the Thorn Athletic Sports Academy hosts a wide variety of other activities for the surrounding community that make is central to the wellbeing of thousands of people in Johnstone and the wider Renfrewshire area.
Chairperson Mark McGee said: "This is fantastic news for our organisation and a defining moment for our future development plans.
"This funding will allow us to overhaul our grass pitch and install a top-class playing surface complete with an extensive and fit-for-purpose drainage system that will take our facilities to a completely new level.
"The scope of works will eliminate the longstanding issues with the pitch, improve the durability of the surface and also allow us to develop new areas and bring more space into use for the benefit of our users.
"It is also a clear signal of our intent to move towards a full community asset transfer of the former McMaster Centre facility. We have successfully turned this into a thriving place for all manner of football and related fitness and socially engaging activities for the community.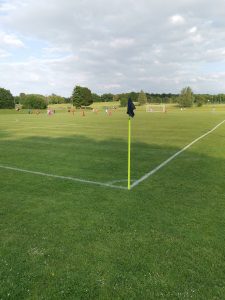 "Our executive committee are absolutely determined to develop our project, facilities and the area around us into something that everyone can be proud of and benefit from.
"We already have funds in place to install a perimeter fence around the area to protect the facilities and with a new pitch now also in the pipeline, these are hugely exciting times for Thorn Athletic.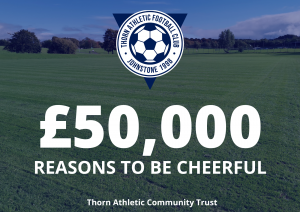 "We are grateful for the continued support of Renfrewshire Council, the Scottish Football Association, Engage Renfrewshire and all our other partner organisations."
Thorn Athletic will soon be announcing new opportunities for the local business community to engage with the project and for new specialised committee roles as they develop the capacity of the organisation and put in place new infrastructure.
Anyone who wishes to play a part should contact [email protected]