SALTIRE Boxing gym hosted our final training session before this weekend's trip to Rothesay.
With our normal training facility at Johnstone Hub frozen off with snow the club made alternative arrangements to put the lads through their paces.
It was a rigorous workout at the club – based in the former United Services Club in Johnstone – and the players all worked exceptionally hard.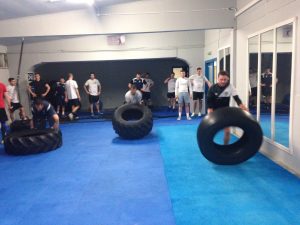 They were tested with a variety of boxing, boot camp and endurance drills aimed at improving their core fitness.
This should stand them in good stead for the remainder of the season.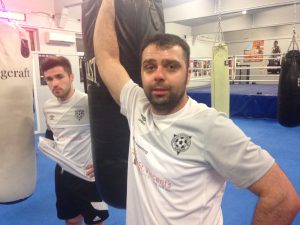 Manager James Donnelly said: "It was a wee change for the boys and an opportunity to mix things up with something completely different.
"They all worked very hard, we had good numbers and I'm sure some will have realised that they are not as fit as they first thought.
"Thanks to Saltire Boxing for providing the boys with a great work out. It's great to have a facility like that on our doorstep and it gives us alternative winter training."