WE are delighted to announce that our growing club has expanded once more with the addition of a 2004 age group.
The players and committee, formerly Linwood Rangers, are all very welcome to the set-up and are looking forward to a fresh start.
Officials from the club have been working hard to ensure their arrival has been a smooth one for everyone concerned.
The 2004 side are a vital stage in their development as they prepare to make the progression to 11-a-side format in August.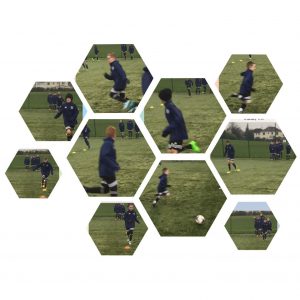 Everyone at The Thorn is delighted to have them on board and we look forward to working with their coaching and management team of David Smith Steve Foulds, Steven McAdam, Jamie Robertson and Scott Ashwood.
The team are now training in Johnstone and are on their way to being fully kitted out in full Thorn colours before their big kick-off.
Derrick McMillan, the club's head of youth development, said: "We have been hugely impressed with the standard of their organisation and the quality of coaching and training.
"The team are a perfect fit for our club and they have already settled in well following their transition."
Full information and updates on the 2004 team will soon be available in the Youth Academy section of the website and on the Thorn Athletic YFC Facebook page.