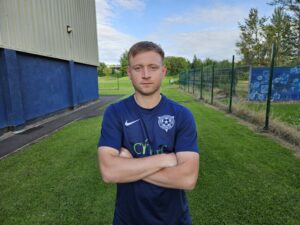 ABOUT RYAN CRAWFORD… 
Ryan's been one of the real success stories of the last few years in terms of his development and game maturity. Now recognised as a hugely talented midfielder and increasing goal threat, he has ascended to become club captain and earn recognition with the Caledonian Select and the Scotland Amateur team, where he has been rewarded with several caps. Brings his effusive character to the dressing room and the team and with his hard work and dedication is sure to add new dimensions to his game.
BUSINESS SPONSOR OR CHOSEN CHARITY FOR SEASON 2019-20
AWAITING CONFIRMATION
Each player has recruited their own sponsor this season to help the club develop and have continued stability. Without this support from individuals and businesses then the grassroots football community simply couldn't continue. So if you can, please support the businesses or charities that support us. Thank you!