THORN ATHLETIC have struck an Oz-some sponsorship deal after a former Johnstone man backed them all the way from Down Under.
Wacky businessman David Muir, who was born in the town and played for several local teams, now runs his own car dealership Mad Man Motors based in Wangara in Western Australia.
Mad Muir has already helped many good causes in his own Aussie community and has become a social media sensation racking up thousands of views with his zany promotional videos for his successful car sales firm where he regularly dresses up as a super hero with special effects to bring a smile to everyone's face.
Now it's turned out to be a right G'Day for the Thorn after he agreed to buy new Nike player bags, run out tops and other additional man of the match add ons and incentives for the club's first team squad.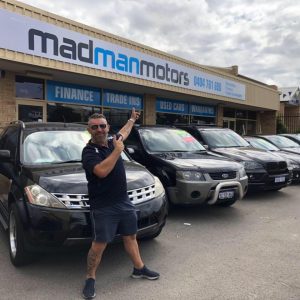 And the Thorn management have hailed him for putting something back into the football community where he grew up.
He said: "I love football and I love helping when I can. I've watched Thorn Athletic grow over many years and regularly see the work they are doing in the community.
"Although I'm on the other side of the world I was keen to help in some way and I'm glad to be able to put something back into my hometown. My brother Alan is head coach there and I get regular updates from him. I sponsor teams here including Carramar and it's been great to see the difference you can make. "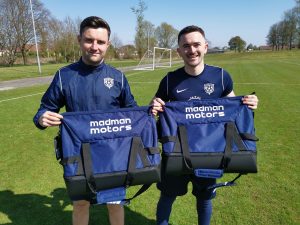 Thorn Athletic chairperson Mark McGee joked: "Mad Man Motors is quite aptly named! I grew up with David and he was a fantastic footballer in his own right and we've kept up the link through Alan and other mutual friends.
"It's great he's chosen to back our project in this way and it's great to show we can attract overseas investment. I dare say there won't be many club's with support from such far flung corners of the globe."